"Le Coin de la Caricature" offers original entertainment for your wedding. The event caricaturist, Abel Dan, will produce caricatures of your guests on the spot (live) during your wedding (aperitif, reception, evening, etc.). Animation with caricaturist is an unusual animation that offers both a "show" and a gift to your wedding guests.
With the different formulas and the additional options ...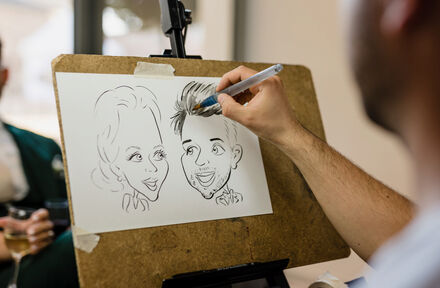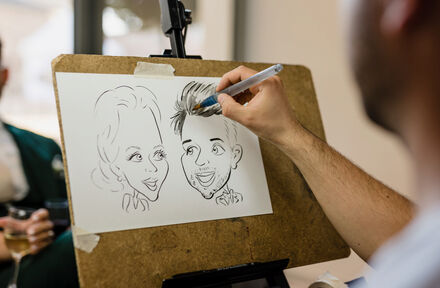 I had the opportunity to make caricatures during a company evening which took place in Brussels. During this event I made the caricatures of the guests in black and white on paper (traditional formula) with marker and a little watercolor.
If you are looking for a cartoonist in Brussels, you can call on "Le Coin de la Caricature" to produce ...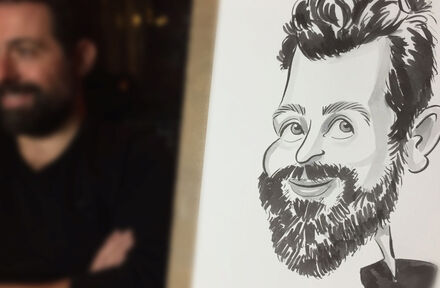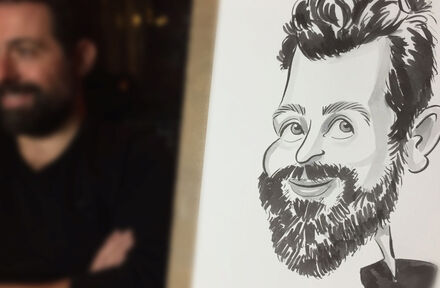 Review of our sustainable live event kick-off with over 1,600 participants for our largest customer in Berlin, Coca-Cola.
This event caused a rethink at Coca-Cola and was so successful that the group will in future implement all events held in Germany in a climate-neutral manner.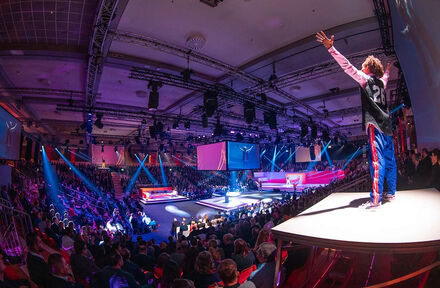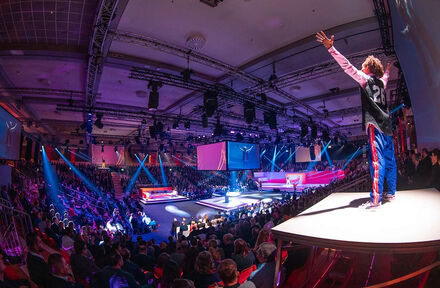 Kalinka's Friday Videos: from gipsy music to French chanson, from Brahms to Rocco Granata.
An anthology from our repertoire, recorded in 2021, because of the corona pandemic
without a live audience.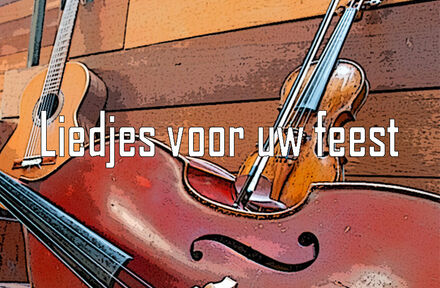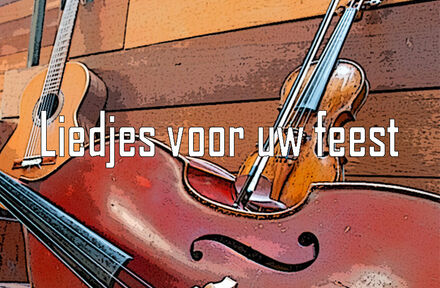 Le Coin de la Caricature offers personalized place cards with the caricature of each guest. Instead of having just the first name on the name tag (card holder) your guests will find their caricature. It will be fun and original as an idea. You can also organize a guessing game with these caricatures if you are in a small community.
...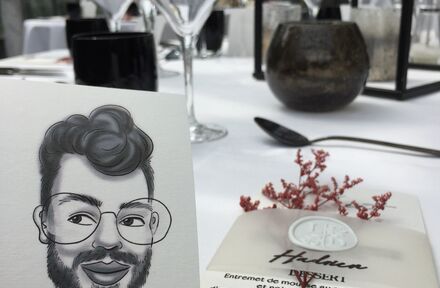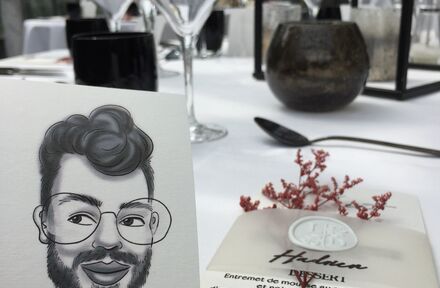 We thank the HOTEL THE MEMLINC, for their confidence in our services.
Ambulance service FEMS was responsible for the medical assistance at their wonderful event.
Knokke-Heist You were great, except for a few small interventions this event went very safely.
Event planning

made easy.

Our free event planning software has every tool you need for planning truly memorable events - all in one convenient place!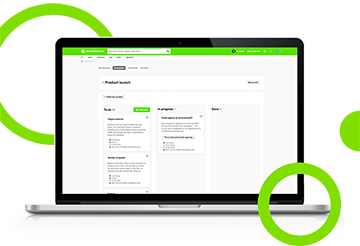 Grow your event business
List your business on eventplanner.co.uk, the fastest-growing community for event planners in the world. Compare us to TripAdvisor, but for event managers.
List your business now