In your search for the perfect event venue you have to consider, besides the event venue checklist, the surface space that is required for your event. But how many square meter do you foresee per attendee?
You can arrange your furniture and equipment in many different ways within your available space. When choosing your layout, you need to take account of the type of event and the required net surface area per guest/participant. The total net surface area is the area of your enclosed accommodation, excluding the stage, free-standing decoration and any technical facilities.
Again depending on the type of event, you may need to provide tables, chairs, etc. If your programme includes a presentation, make sure that all the guests have a good view of both the speaker and the presentation screen. Don't place chairs behind supporting columns or anything else that might block people's line of sight. Are you organising a congress with relatively long sessions? If so, opt for comfortable chairs and arrange them so that there is plenty of leg room. Adjust the layout in accordance with the possibilities offered by the available space.
Are you planning a seated dinner? If at all possible, try to use round tables. These are not only more pleasing visually, but also increase the pleasure of your guests: everyone can see everyone else, so that talking is easy and no one feels left out. Whether they are round or oblong, ensure that the tables are sufficiently large, so that the guests are not too cramped or have your elegant table decoration hanging over their plates!
Remember to foresee special places for VIP guests and the press. If you are expecting wheelchair users at a performance event, make sure that space is reserved for them at the front of the auditorium.
The following diagrams illustrate a number of classic layouts, with an indication of the required number of square metres (net area) per person.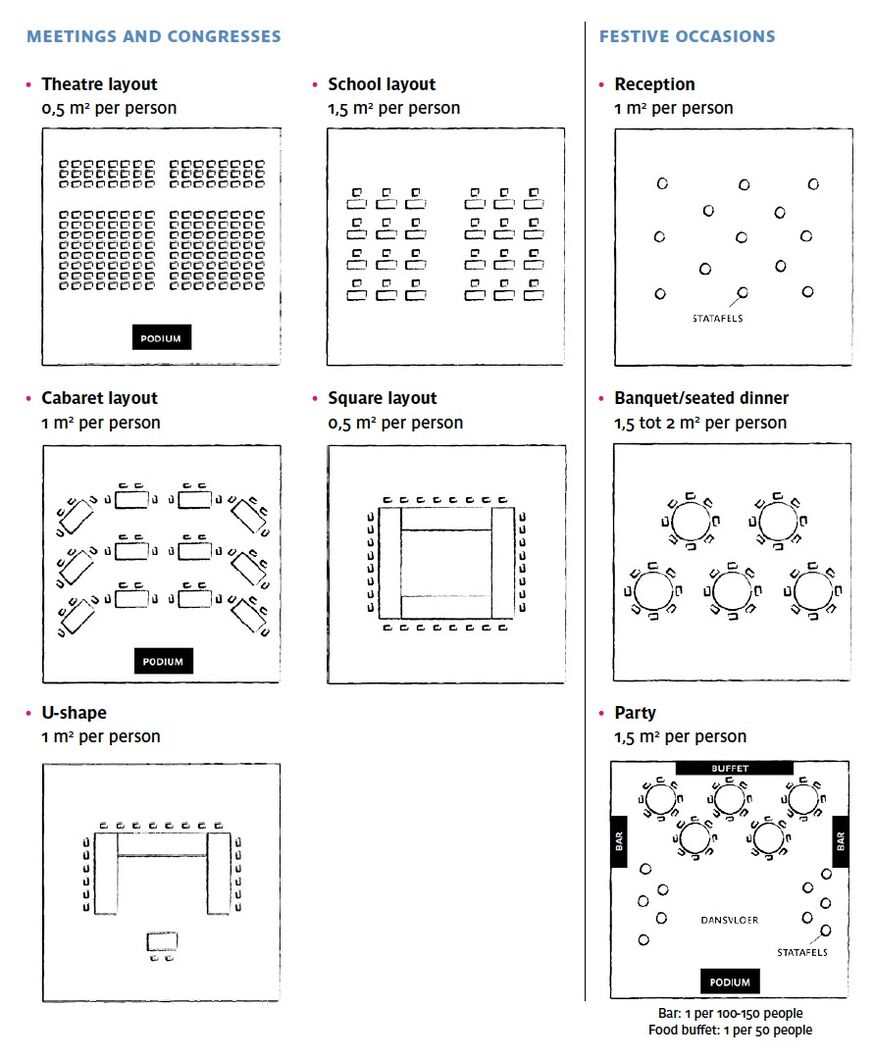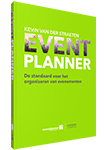 More about this topic and lots of other tips about organising events can be found in the book EVENTS.