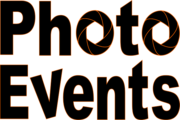 Photoevents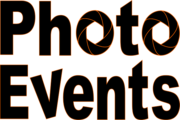 Ronda José Samper Garcia, Edif Torremar 3, bajo 12

,

ES-03183

Torrevieja

, Spain
Activities Photoevents
Activity regions:

Ain | Aisne | Albania | Allier | Alpes-de-Haute-Provence | Alpes-Maritimes | Andalusia | Andorra | Antwerpen | Aragon | Ardèche | Ardennes | Ariège | Asturias | Aube | Aude | Austria | Aveyron | Baden-Württemberg | Balearic Islands | Bas-Rhin | Basque Country | Bavaria | Belarus | Belgium | Berlin | Bosnia and Herzegovina | Bouches-du-Rhône | Brandenburg | Bremen | Bulgaria | Calvados | Canary Islands | Cantabria | Cantal | Capellen | Castille and León | Castille-La Mancha | Catalonia | Ceuta | Charente | Charente-Maritime | Cher | Clervaux | Connaught | Corrèze | Cote d'Or | Côtes-d'Armor | Creuse | Croatia | Cyprus | Czech Republic | Denmark | Deux-Sèvres | Diekirch | Dordogne | Doubs | Drenthe | Drôme | Echternach | England | Esch-sur-Alzette | Essonne | Estonia | Eure | Eure-et-Loir | Extremadura | Faroe Islands | Finistère | Finland | Flevoland | France | Friesland | Galicia | Gard | Gelderland | Germany | Gers | Gibraltar | Gironde | Greece | Grevenmacher | Groningen | Hamburg | Haut-Rhin | Haute-Loire | Haute-Marne | Haute-Saône | Haute-Savoie | Haute-Vienne | Hautes-Alpes | Hautes-Pyrénées | Hauts-de-Seine | Henegouwen | Hérault | Hesse | Hungary | Iceland | Ille-et-Vilaine | Indre | Indre-et-Loire | Ireland | Isère | Isle of Man | Italy | Jura | Kosovo | La Rioja | Landes | Latvia | Leinster | Liechtenstein | Limburg | Limburg | Lithuania | Loir-et-Cher | Loire | Loire-Atlantique | Loiret | Lot | Lot-et-Garonne | Lower Saxony | Lozère | Luik | Luxembourg | Luxembourg | Luxemburg | Macedonia | Madrid | Maine-et-Loire | Malta | Manche | Marne | Mayenne | Mecklenburg-Vorpommern | Melilla | Mersch | Meurthe et Moselle | Meuse | Moldova | Monaco | Morbihan | Moselle | Munster | Murcia | Namen | Navarre | Netherlands | Nièvre | Noord-Brabant | Noord-Holland | North | North Rhine-Westphalia | Northern Ireland | Norway | Oise | Oost-Vlaanderen | Orne | Overijssel | Paris | Pas-de-Calais | Poland | Portugal | Puy-de-Dôme | Pyrénées-Atlantiques | Pyrénées-Orientales | Redange | Remich | Rheinland-Pfalz | Rhône | Romania | Russia | Saarland | San Marino | Saône-et-Loire | Sarthe | Savoy | Saxony | Saxony-Anhalt | Schleswig-Holstein | Scotland | Seine-et-Marne | Seine-Maritime | Seine-Saint-Denis | Serbia, Republic of | Slovakia | Slovenia | Somme | South Corsica | Spain | Sweden | Switzerland | Tarn | Tarn-et-Garonne | Territoire de Belfort | Thuringia | Ukraine | Ulster | United Kingdom | Upper Corsica | Upper Garonne | Utrecht | Val d'Oise | Val-de-Marne | Valencia | Var | Vatican city | Vaucluse | Vendée | Vianden | Vienne | Vlaams-Brabant [+Brussel] | Vosges | Waals-Brabant [+Bruxelles] | Wales | West-Vlaanderen | Wiltz | Yonne | Yvelines | Zeeland | Zuid-Holland
Activities:
We would almost forget that there are still wonderful moments in a human life.
Like marriages, for example, moments of concentrated happiness.
As a photographer I have been working in the event industry under the company name photo events since 1997 and I also do commercial and product photography.